For sale Castle Bordeaux (33000)

1,065,000 €

Agency fees chargeable to the seller
Ref. :

3854
Surface :

360 m²

Surface :

5.13 ha

rooms :

14

bedrooms :

8

Swimming pool :

Yes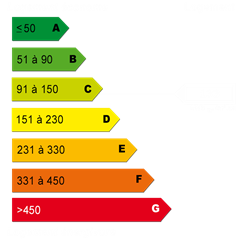 Ref.3854 : French chateau for sale in the Bordeaux region.
Located in the Bordeaux region, 35 km north of Bordeaux in the well-known area of Saint André de Cubzac, this elegant small chateau is situated at the edge of a pretty village. The shops are in the neighbouring village 3 km away. It is easily accessible from the TGV station in Libourne (24km) or the A10 motorway or the N10 road a few minutes away.

This property was built at the end of the 19th century in ashlar, with a Mansard roof pierced with beautiful dormer windows decorated with shells.
Built on a fairly square plan, the distribution via a central corridor and the alignment of the windows allow light to cross the house. In addition, most of the rooms open onto two facades. With a surface area of approximately 360sqm, the house includes :
The ground floor comprises an entrance hall ending in a stone staircase, a lounge, a dining room, a study, a TV room, a large kitchen and a service entrance which also serves as a laundry room.
On the first floor, three beautiful bedrooms, each with bathroom, wardrobe, and two small bedrooms sharing a bathroom. Above, three bedrooms and a shower room with wc. The other half of this level is an attic.
The restoration of this property has been meticulous and has integrated as much as possible old materials, combined with modern comfort.

A long stone building with a canal tile roof closes the courtyard on one side. It has a floor surface area of approx. 570 m² (5,860 sq ft) and includes the former laundry room, garage, stable, former wine press, cellar, workshop, etc. It offers many possibilities. Behind it, a shed for equipment on wooden posts. In the wood, small buildings for poultry.
In the small walled park, a beautiful fibreglass swimming pool, measuring 10 x 5m, with a coping allowing to have a foot on the whole perimeter. Lighting and swimming against the current. The nearby pool house is a lovely stone building with a slate roof.

The total land measures 12.67 acres (5ha 12a 77ca) and comprises a garden, the first perimeter around the house, enclosed by a wall topped with a gate. Beyond that, meadow and open woodland. Some of the land is located in the UB zone of the Local Urbanism Plan, which may make construction possible.
POSSIBILITY TO ACQUIRE IN ADDITION :
An old building in bad condition, a pond and meadows around, whose perimeter appears on the plan on page 18 of this file, for an approximate surface of 4.47 acres (1ha 80a 90ca).

Attractive region, close to major economic centres, communication routes, elegant house of good quality, bright, easy to live in, well equipped, interesting land.

We invite you to visit our website Cabinet Le Nail ( www.cabinetlenail.com/en/ ) to browse our latest listings or find out more about this property.
Your contact
Cabinet Le Nail

Bâtiment H, rue Albert Einstein 53810 Changé

+33 (0)2 43 98 20 20

Notes :