Sale Manor house Rennes (35000)

730,000 €

Agency fees chargeable to the seller
Ref. :

3703
Surface :

400 m²

Surface :

10.6 ha

rooms :

10

bedrooms :

7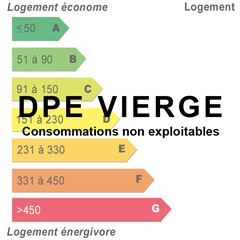 Ref. 3703 Listed manor house for sale at the gates of Rennes

The property is just a few minutes away by car from the Rennes ring road. A superb park planted with centuries-old oak trees ensures a quality environment.

This elegant manor built around 1650 was remodelled in the 19th century. It consists of a rectangular stone building with two small wings.
The skylights and chain bond are made of limestone.

The manor house (100sqm per level approximately) built on a garden level comprises the kitchen and a dining room. Both rooms have a fireplace. Boiler room under the stairs, utility room and toilet under the two rear pavilions, and the terrace which connects them.
On the raised ground floor, the entrance offers a majestic and imposing staircase with a beautiful turned wood balusters' ramp. On the left, a large living room covered with a carpet which must probably conceal an old parquet floor, an oak fireplace and sober woodwork from the 19th century. A small study in the pavillion. On the right, pantry and wc in the rear pavilion.
On the first floor: three bedrooms, two bathrooms, a shower room and a dressing room.
On the second floor, with sloping ceilings: 4 bedrooms and two bathrooms.
Above, accessible by a narrow staircase, a small attic room.

On the side of the manor house, on the right, a long building shelters garages, stables and a room.
In the park, a pretty 11th C. chapel to restore.
The bread oven, in bad condition, but with a recent roof.
At the back of the manor, a pretty French-style garden, old greenhouse, a small building in average condition.

The property appears on the extracts for a surface of 26 acres (10,60ha). The land consists of: courtyards and park; water or drainage circuits leading to the lake; an avenue; a remarkable bridle path; a beautiful meadow participating in the perspective of the manor; various groves; a feudal clod.

Your contact
Cabinet Le Nail

Bâtiment H, rue Albert Einstein 53810 Changé

+33 (0)2 43 98 20 20

Notes :
By pursuing your navigation on this site, you use the use of cookies to the realization of statistics of visits.
Learn more
Got it!